Regular price
Sale price
$15.99 USD
Unit price
per
Sale
Sold out
1. PRIME 2. COLOR 3. SHINE 4. SEAL

This set is a MUST HAVE with SOPHi nail polish. Since SOPHi does not contain harsh chemicals, it requires a few extra steps for durability. When worn according to application instructions, SOPHi will wear like traditional nail polish.

Contents: 0.5 FL. OZ. 2 in 1 Primer + Sealer in one and 0.5 Fl. OZ. Shine Topcoat

-Wash hands with soap and water.

-Apply very thin layer of PRIMER + SEALER for chip resistance. Air Dry.

-Apply 2-3 thin coats of SOPHi Nail Polish

-Between polish coats, blow dry polished nails on warm heat/ low blower setting. With no harsh chemicals, the heat hardens polish for maximum chip resistance.

-Apply Shine Topcoat for shine & scratch resistance. Repeat blow dryer.

-Apply Primer + Sealer on top of Topcoat for extended wear. Be sure to cover tips of nails. Repeat blow dryer.

*PRIME + SHINE + SEAL System is not needed for use on toe nails.

Ingredients Primer + Sealer: Methoxypropanol

Ingredients Shine Topcoat: Water, Acrylates Copolymers, Polyethylene, Neem Oil
View full details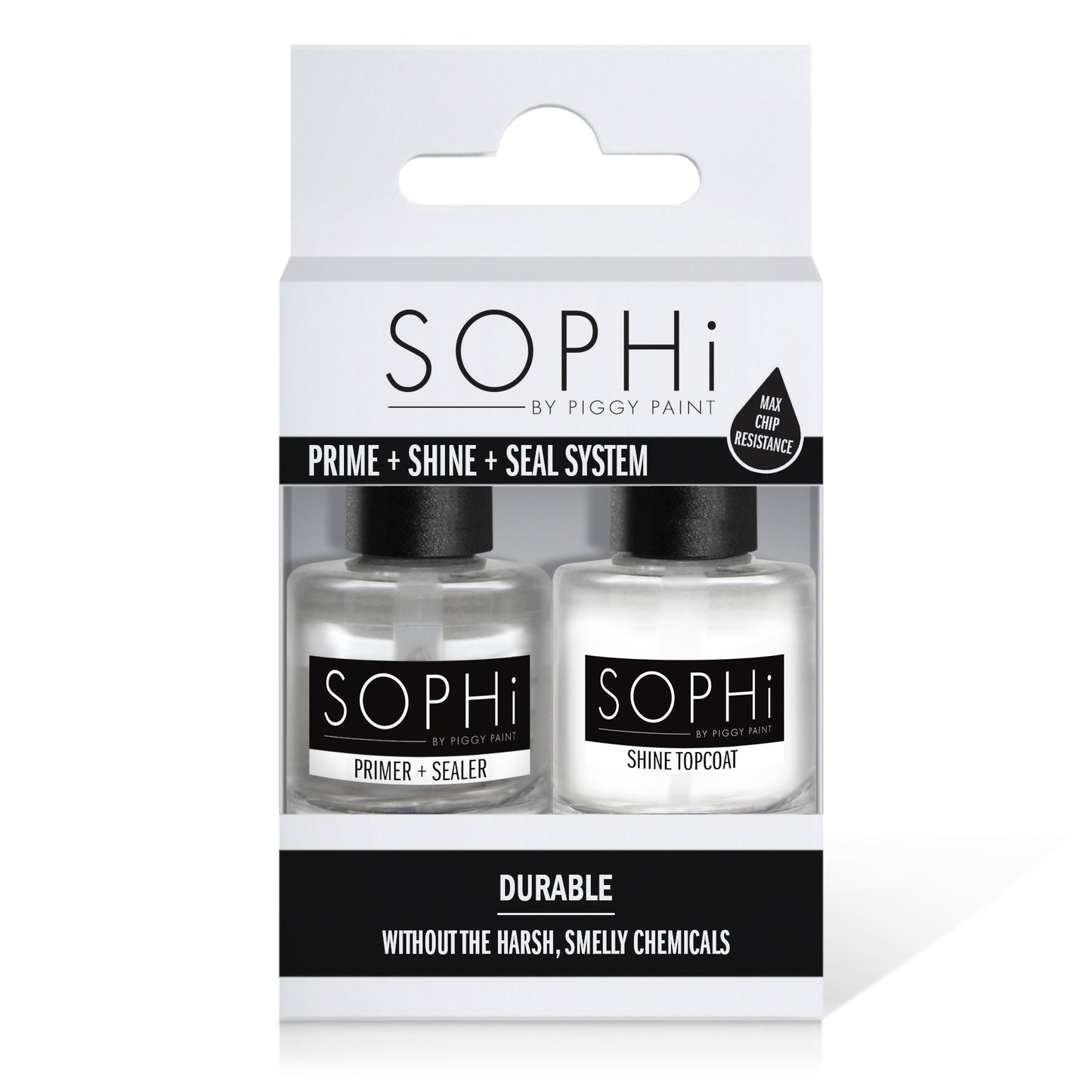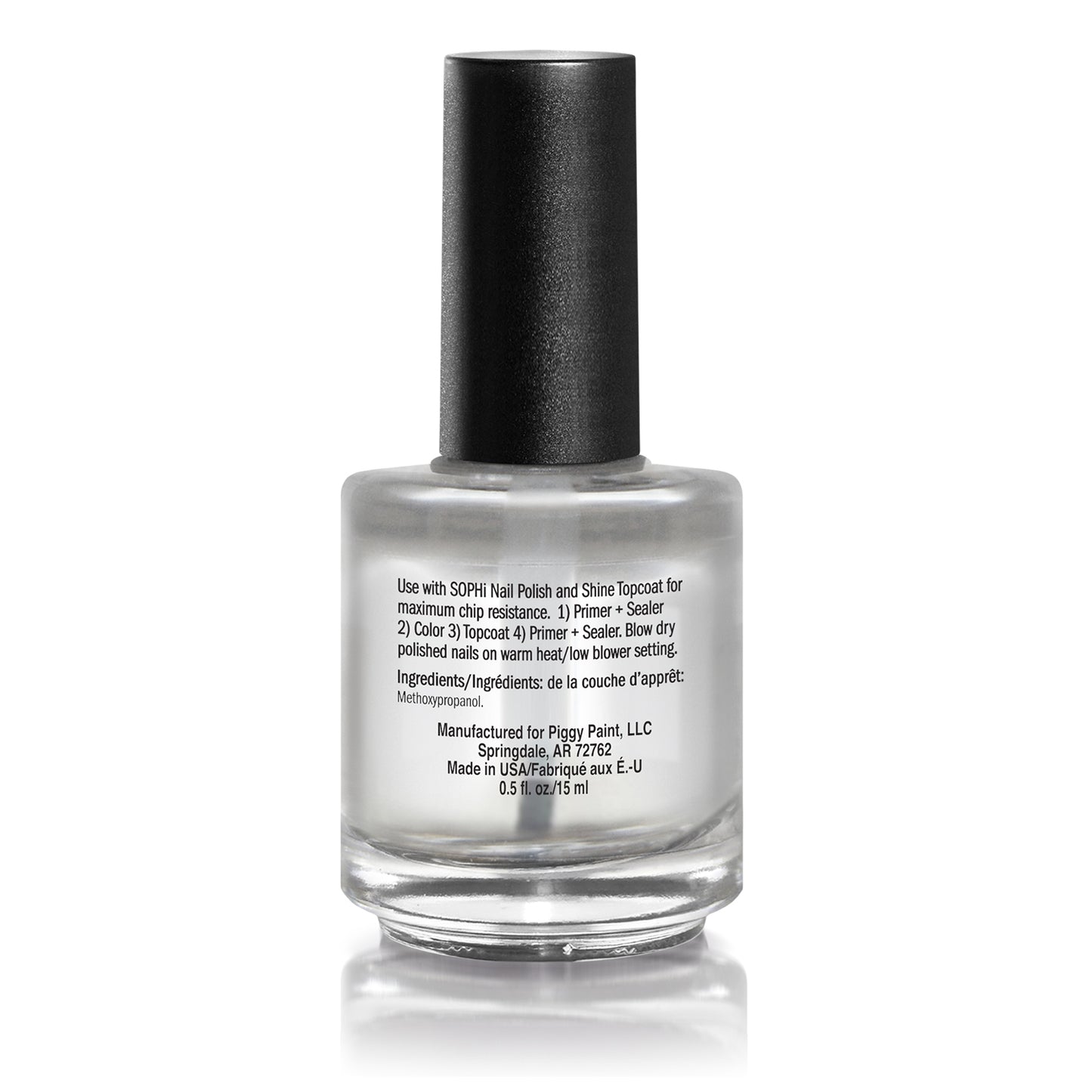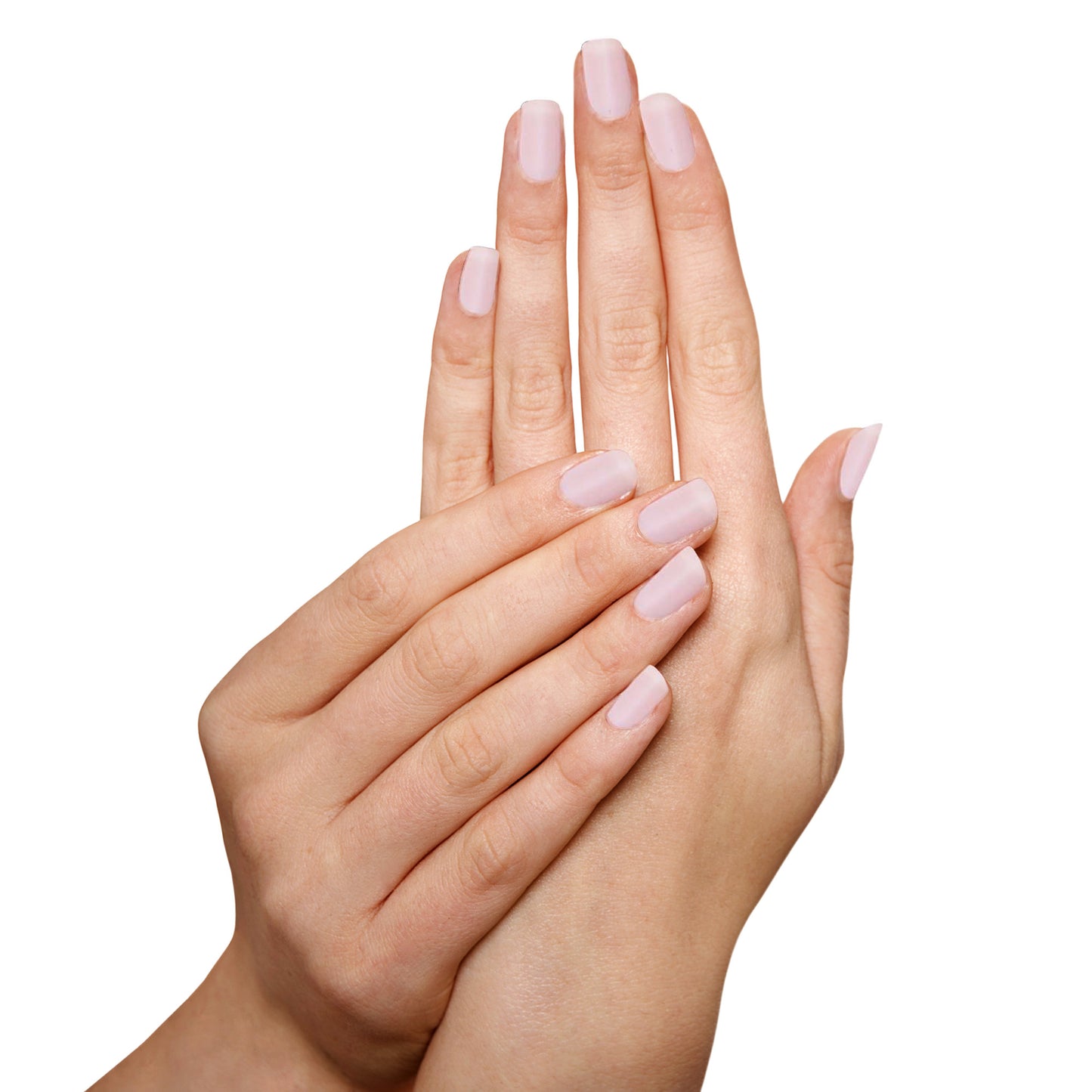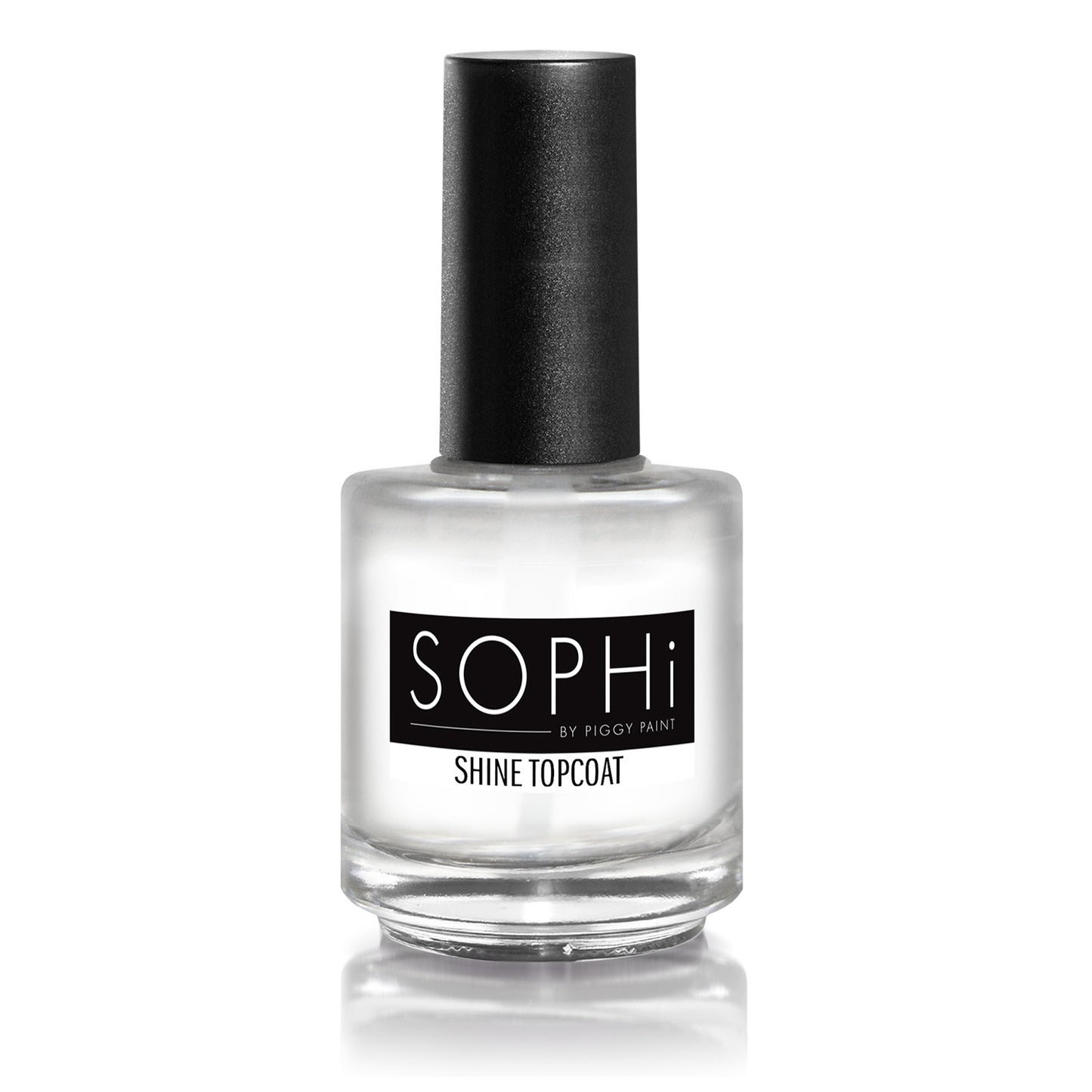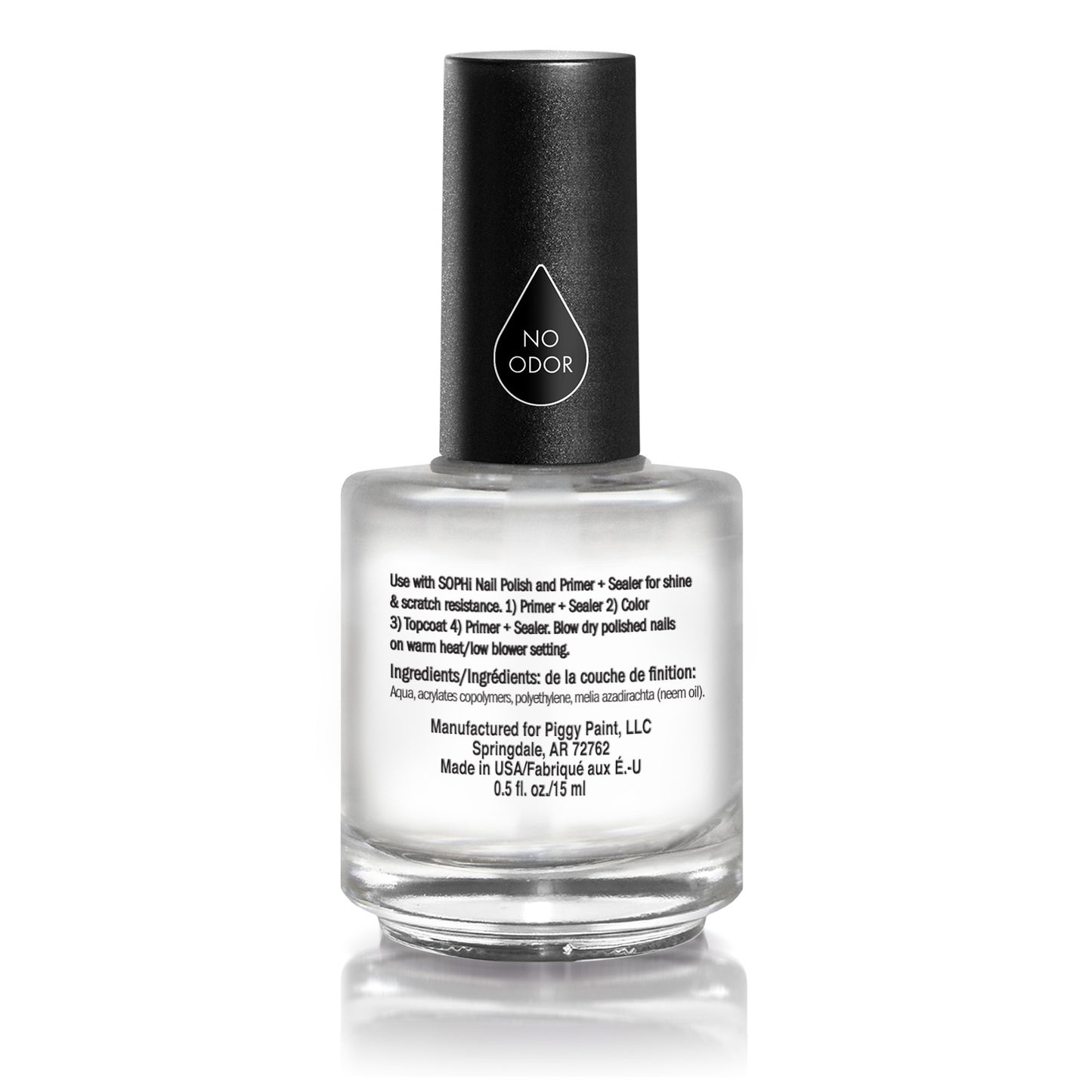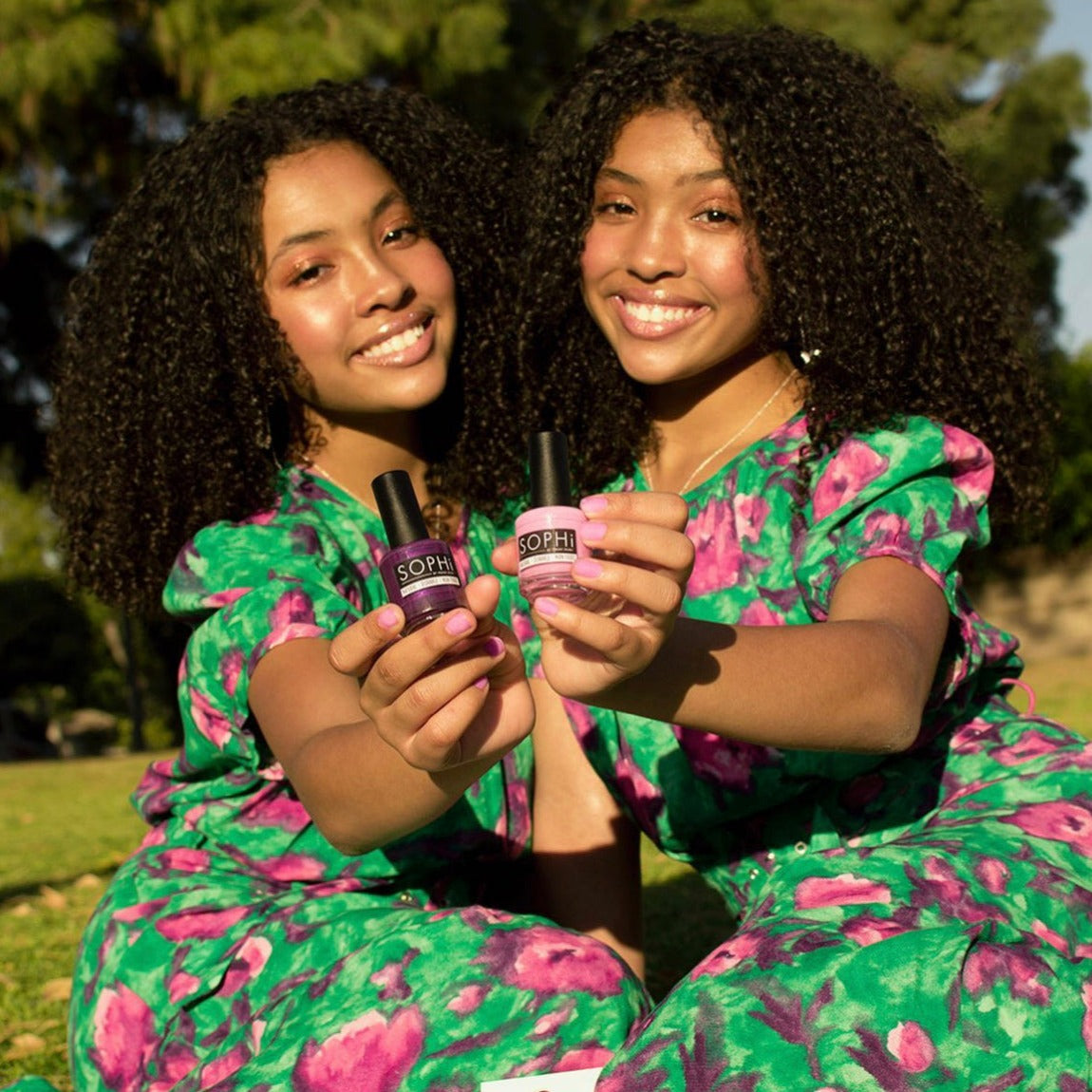 Love!
I have been using Sophi polish for 7 years. The first time I bought it, I bought it from a local shop. I loved it on my toenails but it wouldn't last at all on my fingernails. I really wanted it to work for me, so I found the online store and ordered fresh polish and the primer/sealer kit. Apparently that was the problem, my original local shop purchase must have been old/dated but the online order worked great. I only use the prime, shine, seal system on my fingernails and the polish lasts anywhere from 3-5 days (I do a lot of dishes/gardening/cleaning). My pedicure polish will last at least a couple of weeks with polish alone. The only downside is that it is not easy to remove. I saturate my nails with the polish stripper and also soak them in warm water to help with the process but it takes time.
Licensed cosmetologist
I'm a licensed cosmetologist and have worked as a nail technician and I was incredibly impressed with the system's durability especially for a cleaner brand.
I don't know what happens it just doesn't stay on the nail, 1 minute after painting it just disappears. Too much water maybe I've no clue but it's definitely not a nail polish.
The basecoat is not the same as a clear polish, and it's normal for it to seem like it 'disappears' but sets the nail for the polish color you want :)
Nail polish
It started to peel in a day and a half 😕
We are so sorry to hear that! Did you use the Prime + Shine + Seal System? Because SOPHi doesn't have all the harsh chemicals, it doesn't set like traditional polishes. The system gives it the ability to set for best wear. You can also try using a hair dryer on low setting to cure the polish to make it last longer!