About Us
SOPHi by Piggy Paint allows health-conscious women to have a worry-free manicure. This advanced water-based formula is virtually odorless, cruelty-free, & vegan.
Finally, nail polish that leaves nails healthy and doesn't cause them to yellow or become brittle. Better than 10 & 17 free, SOPHi is free of ALL harsh, smelly chemicals!
Non-toxic & SOPHisticated nail polish at a competitive retail.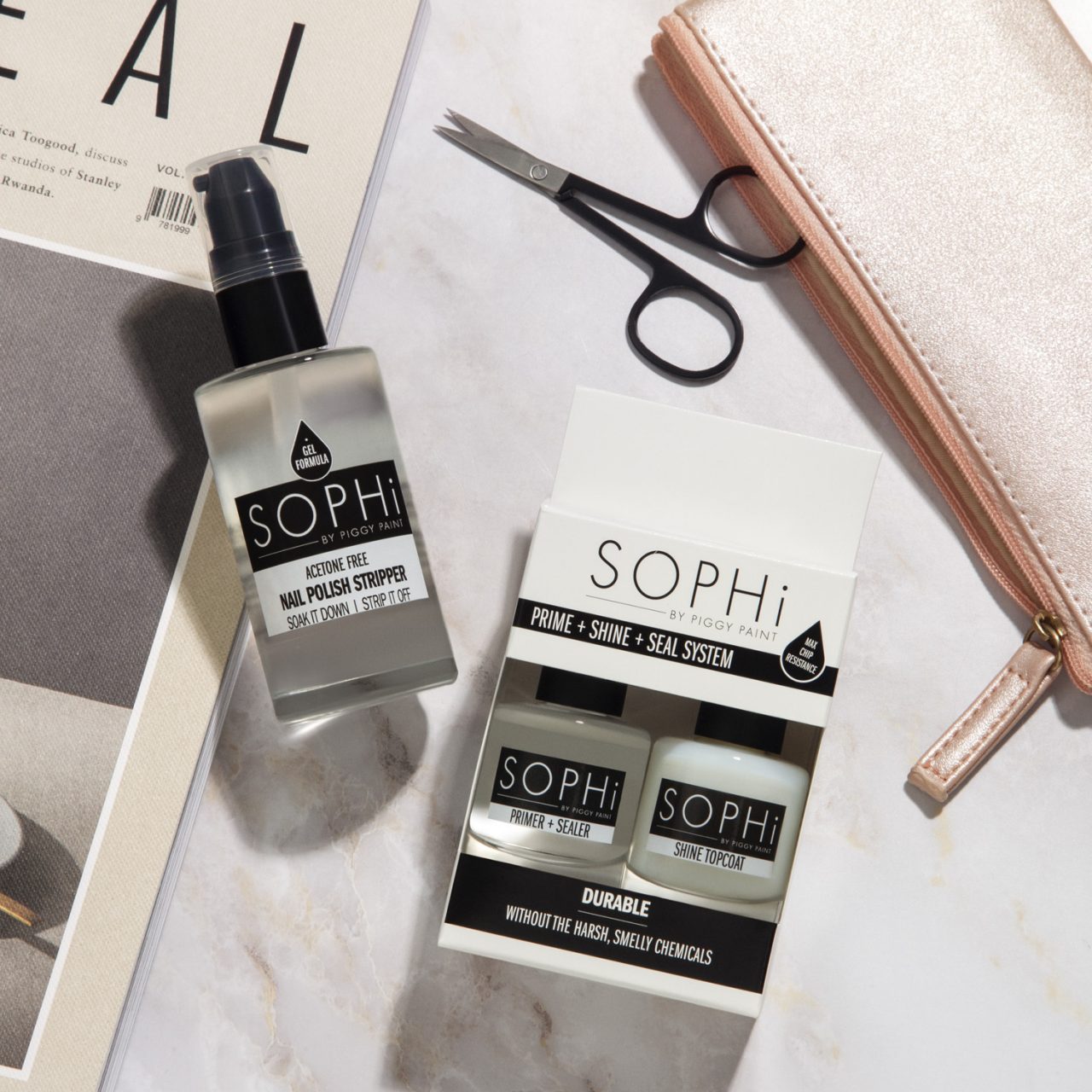 Our Products
For maximum durability, SOPHi offers a PRIME + SHINE + SEAL System. This revolutionary Primer + Sealer in one is a must-have for chip resistance, and the Shine Topcoat offers additional scratch resistance. When applied with SOPHi's 4 step system, this water-based formula easily competes with standard nail polish durability.

Proudly made in the U.S.A., vegan and cruelty-free, SOPHi nail polish contains no formaldehyde, toluene, phthalates, bisphenol A (BPA), or ethyl acetate. For best results, SOPHi offers an acetone-free Nail Polish Stripper gel that stays in place on the nail for easy removal.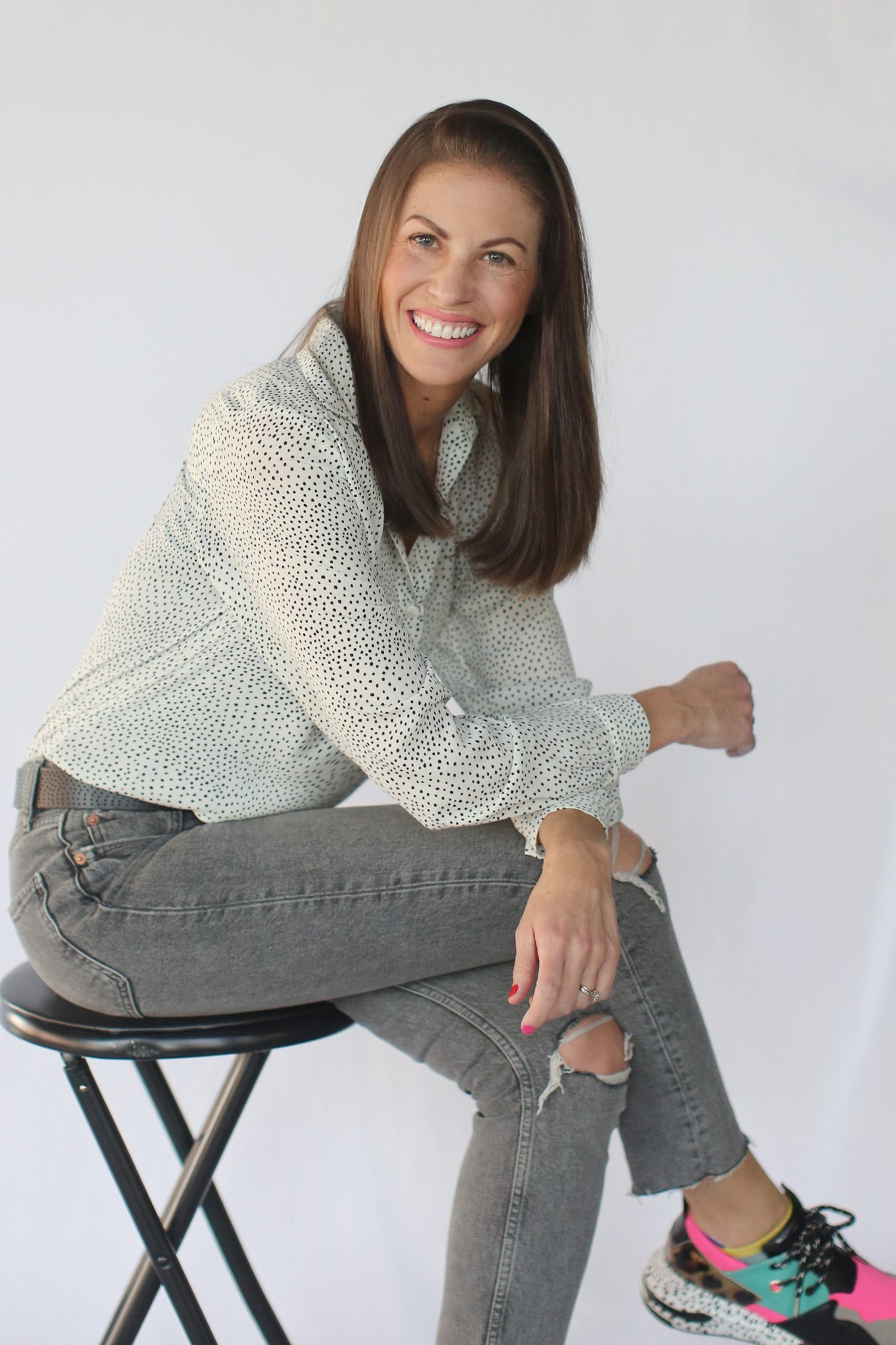 Our Founder
"We are honored that women have trusted us to provide safe, non-toxic products for the kiddos in their lives, and for many years, these ladies have been asking us to develop a nail polish line for them. We've answered and are thrilled to introduce the line of nail polish that gives adults a water-based nail polish option with SOPHisticated, rich shades," said Piggy Paint Founder, Melanie Hurley.

"SOPHi allows anyone concerned about harsh, smelly chemicals to focus on their own health and have the opportunity to use a healthier option."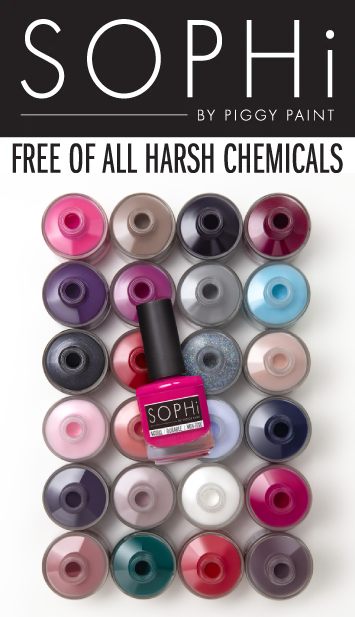 Visit Our Store
Benefits from using SOPHi nail polish extend further than just avoiding harsh chemicals. This advanced formula does not cause nails to yellow or become brittle. Being that it is virtually odorless, busy jetsetters can enjoy painting their nails on the run.

Say goodbye to harsh, smelly chemicals and hello to SOPHi by Piggy Paint. It's Non-toxic and SOPHisticated nail polish at a competitive retai
Shop Now